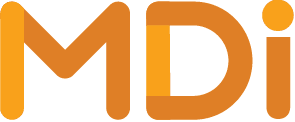 The Middle Years Development Instrument:
Overview

Gaining a deeper understanding of children's social and emotional health, well-being and assets during middle childhood - from their own perspective.
Middle childhood and early adolescence – ages 6 to 13 – is an important phase of life that includes physical, emotional and cognitive changes as well as shifts in peer and adult relationships. It is a window of opportunity in which positive development can be supported to set the stage for successful development in adolescence and adulthood. Learning from children directly— in their own voices—provides actionable data to support the design and implementation of programs, practices and policies that promote children's social and emotional health and well-being. MDI data are used by school systems and broader community partners, along with families and the children themselves, to work collectively toward positive change during this important transitional time in children's lives.
Made in BC
The MDI was developed at UBC in collaboration with researchers, educators, community groups, parents and children and has been used since 2009.
Whole Child
Provides reliable and valid information about the well-being, health, and assets of children.
Children's Voices
Completed online during class time by children in Grades 4 through 8.
Strengths-Based
Focuses on protective factors, assets, resilience and well-being.
Trends and Patterns
Used to measure trends and patterns at the population-level, not for individual assessment.
MDI is Voluntary
School administrators, teachers, and parents/guardians are able to choose whether or not to participate. Importantly, children themselves have the right to choose not to participate.
What is the MDI?
The Middle Years Development Instrument (MDI) is a self-report questionnaire that asks children in Grades 4 through 8 about their thoughts, feelings and experiences in school and in the community. It is a unique and comprehensive questionnaire that helps us gain a deeper understanding of their social and emotional competence, mental and physical health, and well-being, as well as the assets in their lives, including connectedness to adults and peers, nutrition and sleep experiences, school experiences and use of time after school.
The foundation for the Middle Years Development Instrument was laid in 2006 when a University of British Columbia (UBC) research team led by Dr. Kim Schonert-Reichl, in collaboration with the United Way of the Lower Mainland (UWLM), completed a study of over 1,400 children in 8 school districts in Metro Vancouver. The MDI was created, in part, from this early pilot questionnaire used in 2006. Considerable input was also provided by children, parents, teachers and community groups working with children in their middle years. The MDI was piloted to establish validity and reliability before being widely used across BC, Canada and internationally. Currently, the MDI research program is supported by School Districts in BC and across Canada, through partnerships with provincial and territorial governments, and through research grants and foundations.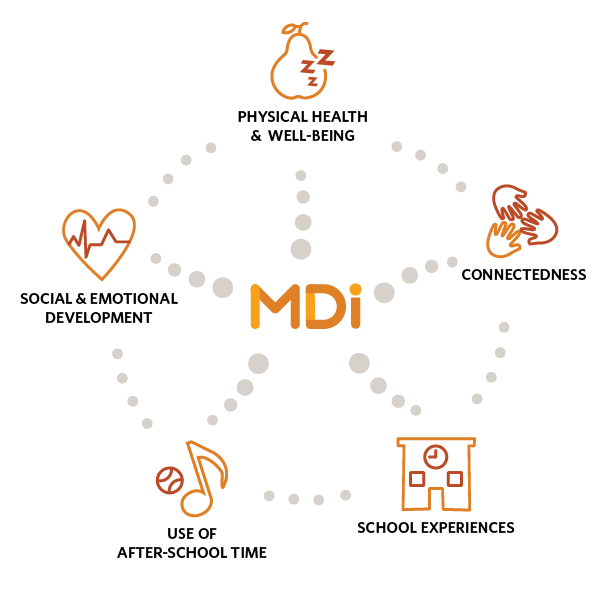 MDI Dimensions, Measures and Indices
The Middle Years Development Instrument (MDI) is designed to provide a holistic picture of how children in the middle years are doing at school, at home, and in their community on five key dimensions: Social and Emotional Development, Physical Health and Well-Being, Connectedness, Use of After-School Time, and School Experiences. Each of the following dimensions of the MDI are comprised of several measures and each measure is made up of one or more questions. 
MDI Dimensions
Description
Measures

Physical Health & Well-being

Children evaluate their own physical well-being in the areas of overall health including emotional well-being, physical activity, nutrition and sleeping habits.

General Health
Eating Breakfast
Meals with Adults in Your Family
Food
Frequency of Good Sleep
Help-Seeking for Emotional Well-being
Transportation to and from School

Social and Emotional Development

Children respond to questions about their current social and emotional functioning in 7 areas: optimism, self-esteem, happiness, empathy, prosocial behaviour, sadness and worries.

Optimism
Empathy
Prosocial Behaviour
Self-Esteem
Happiness
Absence of Sadness
Absence of Worries
Self-Regulation (Short-Term)
Self-Regulation (Long-Term)
Responsible Decision-Making
Self-Awareness
Perseverance
Assertiveness
Citizenship/Social Responsibility

Connectedness

Children are asked about their experiences of support and connection with the adults in their schools and neighbourhoods, with their parents or guardians at home, and with their peers.

Adults at School
Adults in the Neighbourhood
Adults at Home
Peer Belonging
Friendship Intimacy
Important Adults

Use of After-School Time

Children are asked about the time they spend engaged in organized activities such as sports, music and art, as well as the time they spend watching TV, doing homework and playing video games.

Organized Activities

Educational Lessons or Activities
Youth Organizations
Sports
Music or Arts

How Children Spend their Time
After-School People/Places
Children's Wishes and Barriers

School Experiences

Children are asked about their school experiences in 4 areas: academic self-concept, school climate, school belonging, and experiences with peer victimization (bullying).

Academic Self-Concept
School Climate
School Belonging
Motivation
Future Goals
Victimization and Bullying
In addition to the data provided on each of the MDI dimensions, the MDI also provides two summary indices that provide a comprehensive summary on how children are doing in the middle years: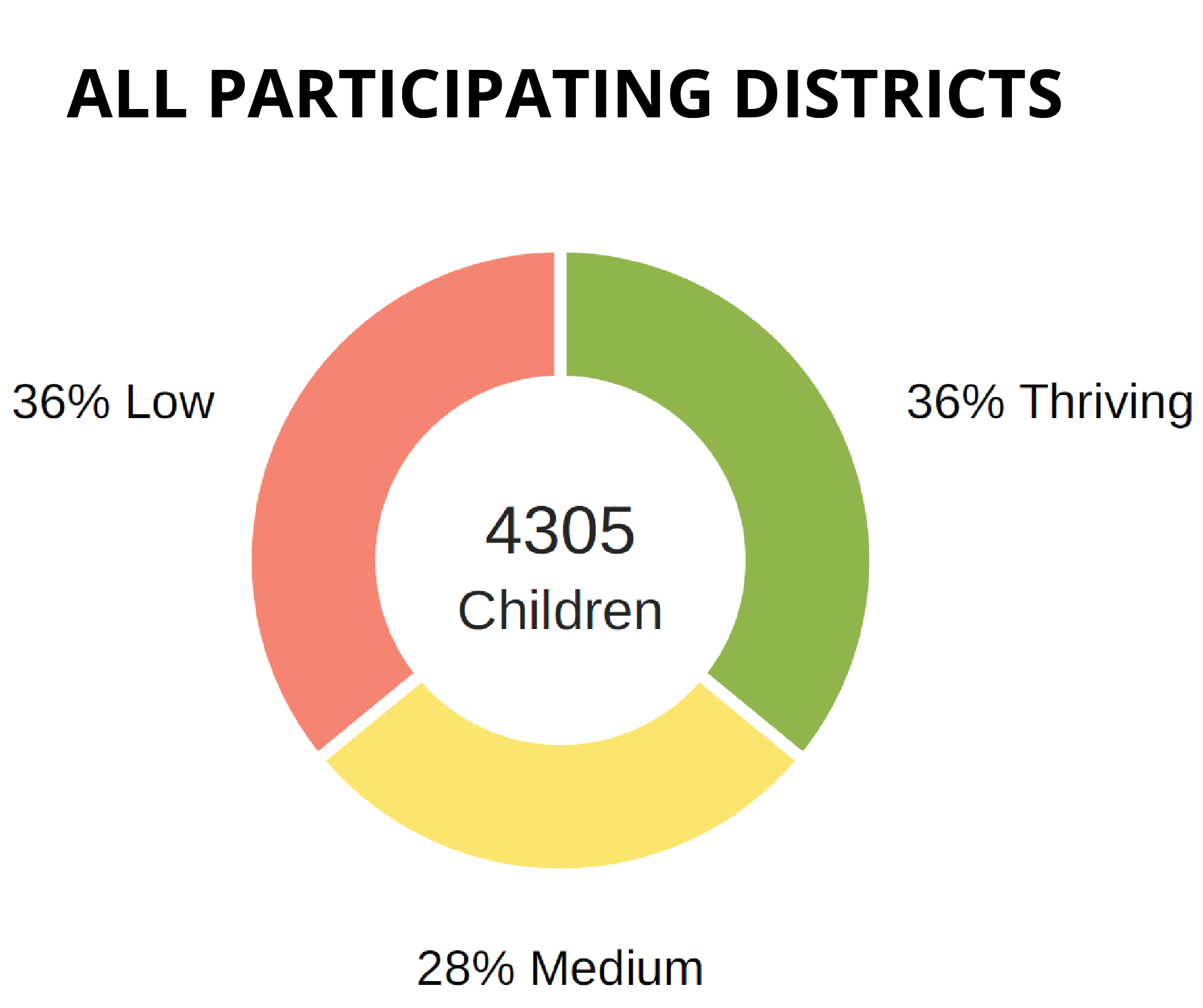 The Well-Being Index provides a holistic summary of children's social, emotional, and physical health.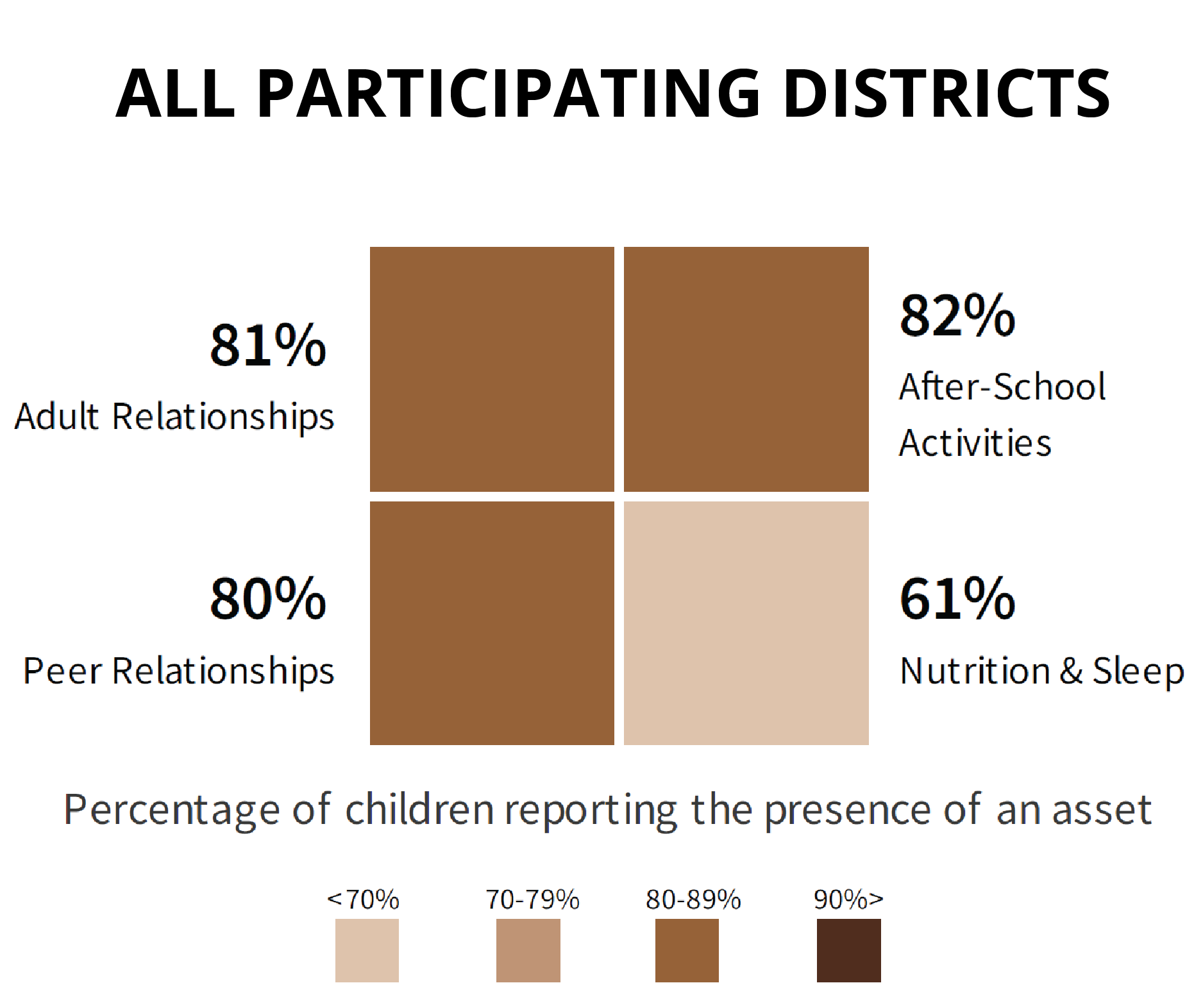 The Assets Index provides a quick summary of components or qualities present in children's lives that are foundational to their well-being.
MDI Data Collection
In BC, over 75% of public school districts have participated in the MDI, as well as a number of independent and First Nations schools. Outside of BC, school districts and governments in two territories and four provinces have participated in the MDI since 2015. Many school districts and schools choose to participate in the MDI every 1 to 3 years to track trends in MDI data over time. Additionally, school districts choose to follow cohorts of children over time. Learn more about MDI Data Collection. 
The MDI tool is licensed through UBC. For more information about participation in the MDI or licensing, please contact .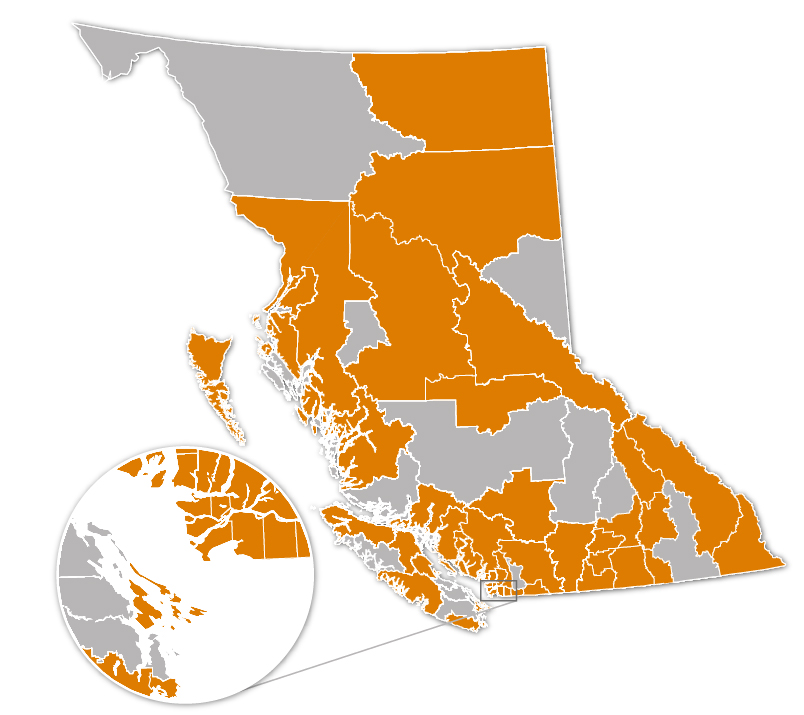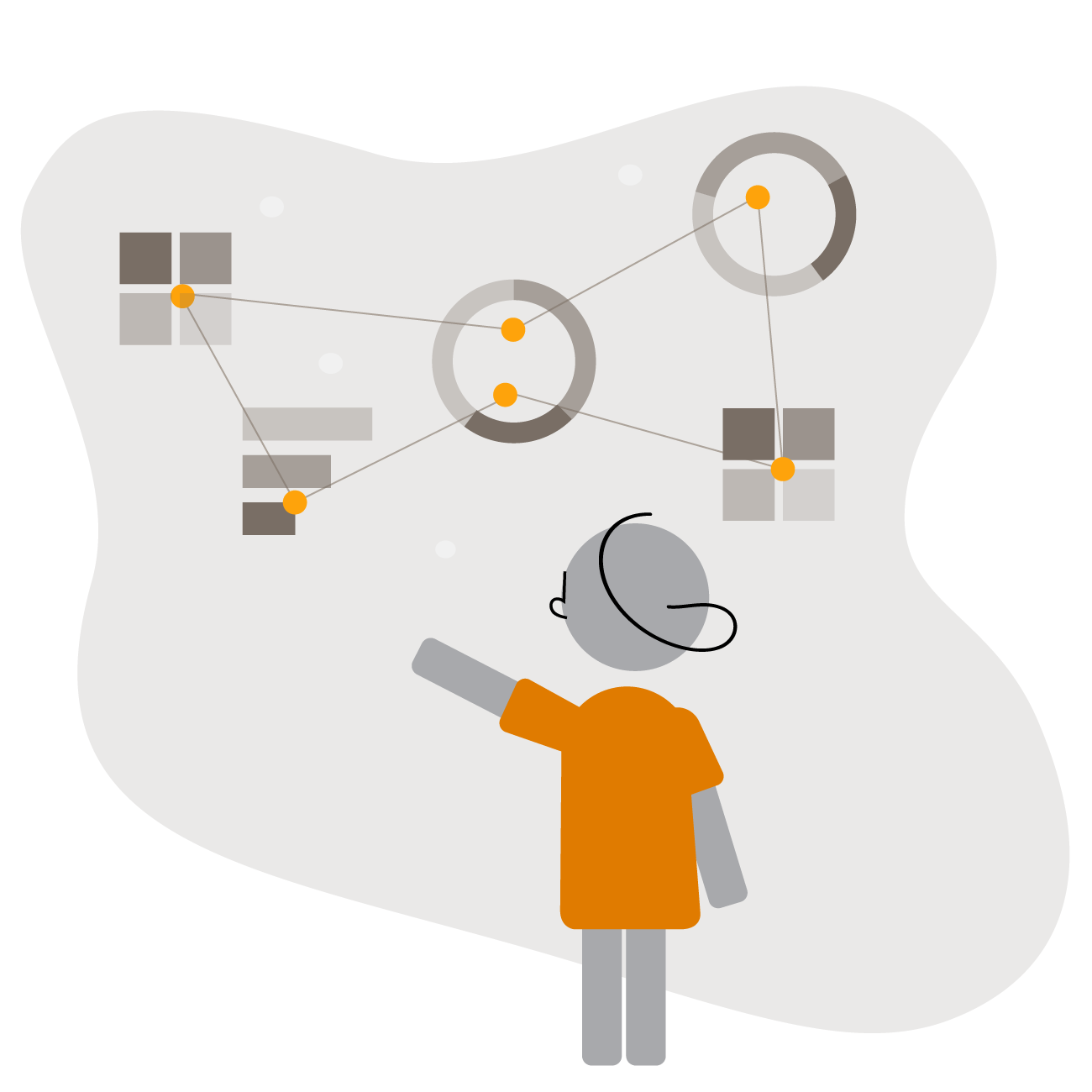 Trends in MDI Well-being and Assets in BC
The MDI data represent one of the most comprehensive population-based datasets about children in the middle years and early adolescence over time in Canada, providing information from the perspectives of children on their social and emotional competence, mental and physical health, and well-being. Examining trends in MDI data can support:
Comprehensive monitoring of the social and emotional competence, overall well-being, mental and physical health of cohorts of children as they develop from age 9 through 13;
Tracking population-level well-being and the presence of related assets for groups of children over time.
Learn more about recent findings from the MDI exploring children's perspectives on their health, well-being and assets both before and during a global pandemic in BC with the MDI Data Highlights and Trends 2021 Report.
HELP creates maps and reports that summarize MDI data at school district and neighbourhood levels.  
MDI maps and reports are a resource for communities, schools, and governments to better understand children's mental and physical health, well-being social competence and assets across communities and over time.
Private Reports
School Reports  
MDI School Reports are provided directly to school districts and schools at the end of each data collection period and are not shared publicly to avoid ranking and comparisons of schools. 
Public Reports
School District and Community Reports 
MDI School District Reports combine data into summaries for each school system: one report for each grade for which data were collected. The reports also include maps and profiles for associated neighbourhoods in BC school districts.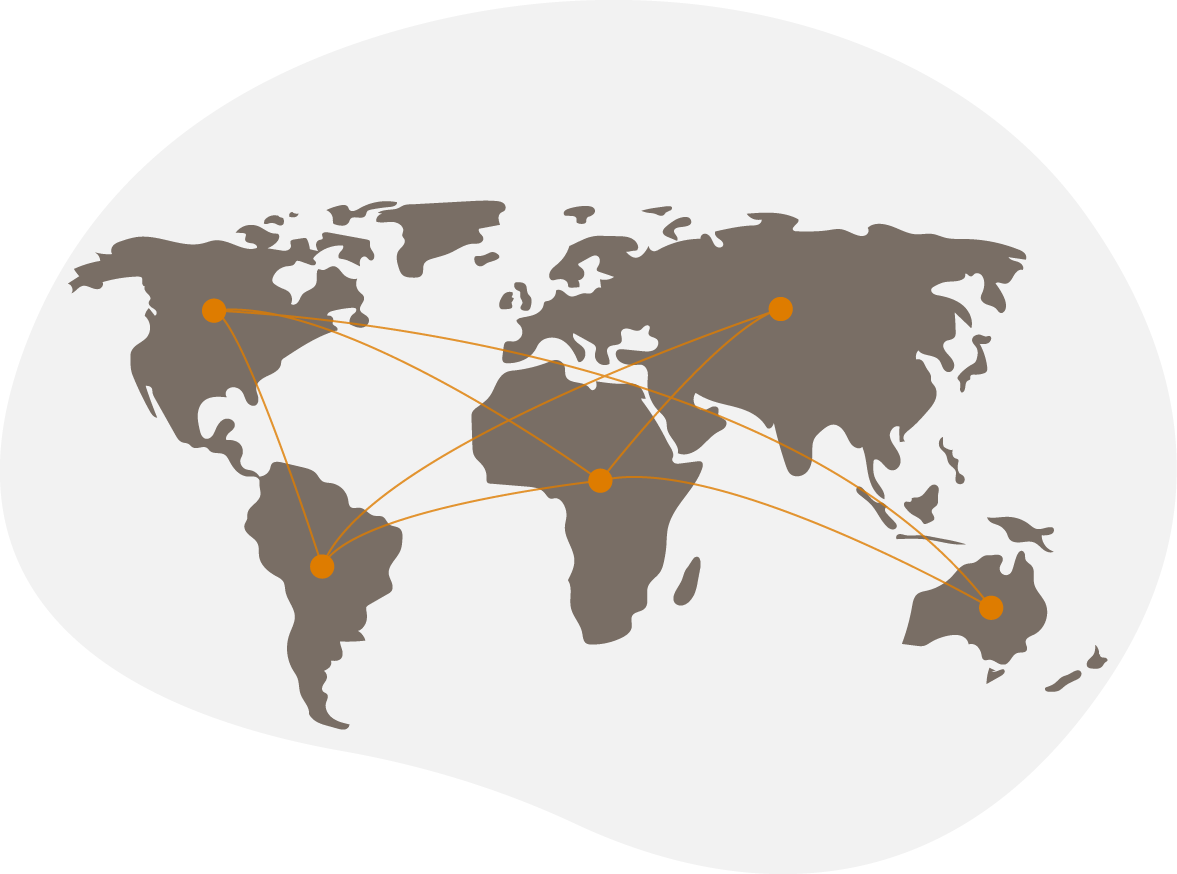 Research Using the MDI
In addition to providing powerful data to catalyze change in schools and communities, the Middle Years Development Instrument (MDI) is used by researchers in Canada and around the world to gain a deeper understanding of children in the middle years. Learn more about MDI research initiatives and related findings.
MDI Data in Action
MDI data provide powerful information to understand and promote children's well-being and positive development in the middle years; from guiding school-level planning to contributing to provincial policy frameworks. Discover MDI is a guide on the journey with the MDI—from understanding the MDI and the importance of middle childhood, to collecting, exploring, and sharing MDI data, to using MDI data to catalyze action designed to improve the well-being of children in the middle years. Learn more about HELP data in action and DiscoverMDI.